Our process helps navigate the financial puzzle pieces
Products & Services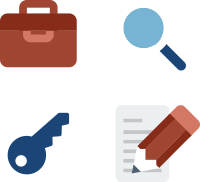 Create a lasting legacy. It is important to coordinate all aspects of your finances to help accomplish your highest purpose.
Invest in what matters. We believe there is wisdom in systematically saving over a period of time using a principled investment strategy.
Protect what's important. We believe that purchasing appropriate insurance doesn't demonstrate a lack of faith but rather prudent planning.
Helpful Content
Here's a guide to explain all the parts of Medicare.
If your family relies on your income, it's critical to know what their needs would be in the event of your death.
A special needs trust helps care for a special needs child when you're gone.