Our process helps navigate the financial puzzle pieces
Products & Services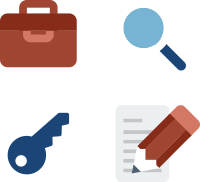 Create a lasting legacy. It is important to coordinate all aspects of your finances to help accomplish your highest purpose.
Invest in what matters. We believe there is wisdom in systematically saving over a period of time using a principled investment strategy.
Protect what's important. We believe that purchasing appropriate insurance doesn't demonstrate a lack of faith but rather prudent planning.
Helpful Content
Successful sector investing is dependent upon an accurate analysis about when to rotate in and out.
The chances of an IRS audit aren't that high. And being audited does not necessarily imply that the IRS suspects wrongdoing.
It's important to understand how inflation is reported and how it can affect investments.