Our process helps navigate the financial puzzle pieces
Products & Services
Create a lasting legacy. It is important to coordinate all aspects of your finances to help accomplish your highest purpose.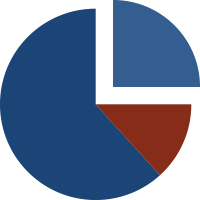 Invest in what matters. We believe there is wisdom in systematically saving over a period of time using a principled investment strategy.
Protect what's important. We believe that purchasing appropriate insurance doesn't demonstrate a lack of faith but rather prudent planning.
Helpful Content
The tax rules that govern donating art are complex and confusing. Take a closer look.
Lifestyle inflation can be the enemy of wealth building. What could happen if you invested instead of buying more stuff?
Here are some examples of deductions from the IRS that were permitted and some that were, uh, too creative.